Meet Dr. Todd W. Smith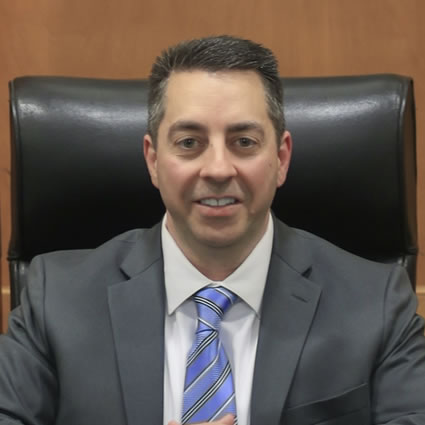 After practicing for 20 years in Fairview Park, Dr. Todd W. Smith has gotten to know his patients on a personal level. They feel like family to him, so he treats them that way! He doesn't believe in pressuring his patients; he meets them where they are. He loves the hands-on aspect of chiropractic care and seeing the results his patients receive with it.
A Chiropractic Journey
Dr. Smith was born and raised in Tallmadge, Ohio. After graduating from Tallmadge High School, he attended the University of Akron. He earned an Associate's degree in Computer Drafting Technology, and worked for a year in the drafting field.
Dr. Smith soon realized this was not his true calling. He discussed his reservations with a close friend, who was practicing chiropractic after years of interest in the field. Dr. Smith found himself drawn to the natural, drug free adjustments and ability to help with musculoskeletal conditions.
He returned to the University of Akron to complete pre-chiropractic coursework. Dr. Smith then attended Logan College of Chiropractic in St. Louis, Missouri, where he received his Bachelor of Science in Human Biology.
After earning his Doctor of Chiropractic in 1999, Dr. Smith practiced with a chiropractor in the Akron area, where he gained valuable experience in patient care. He opened Fairview Park Chiropractic Center in 2002, where he focuses on natural health care with the whole patient in mind.
EXPLORE OUR SERVICES »

The Practice Today
Every day, Dr. Smith realizes even more how effective chiropractic is at helping people. He wants everyone to see the benefits available, and tries to show patients how to achieve better health without surgery or medication.
Outside the Practice
When he's not helping others live their best life, we can find Dr. Smith hiking with his dog, mountain biking, working out at the gym, doing home improvements, and spending time with his three kids.
We're Here to Help!
Let's work together, get to the source of your problem, and correct it once and for all. Contact us to make an appointment and get you the care you deserve.
---
Dr. Todd W. Smith | (440) 331-9033