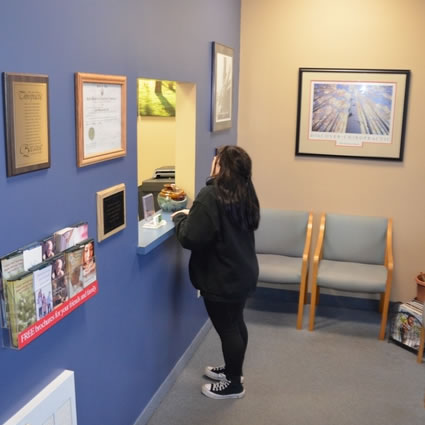 New Patients at Fairview Park Chiropractic Center
Please complete our onboarding forms before your visit. You can print them out from our website, or arrive 15 minutes before your appointment to fill out. Comfortable clothing is suggested; remember to bring your ID and insurance card as well.
ONLINE FORMS »

Prepare to receive a warm welcome! We'll take care of you right away; there are no long waits in our practice. Make yourself comfortable, have a chat with a neighbor, and relax in this safe space.
The Initial Consultation
After making sure all paperwork is in order, you'll be brought into an exam room where you'll meet Dr. Smith. He'll ask you questions about what brought you into the office, your health history, whether you've had prior care, and what your health goals are.
Next, you'll receive an in-depth exam, and X-rays, if necessary. We recognize you're hurting; unless otherwise indicated, you'll receive pain relief therapy today.
The New Patient Journey
You're unique, and we treat you that way! Your care plan is tailored to meet your needs, and to provide you with the best possible outcomes. Remember, your care is always your choice; we'll never do anything you don't want us to do.
The frequency of visits varies by patient and severity of complaint. If you're experiencing significant pain, we'll see you more often to reduce your discomfort. Visits are spaced out according to your response to care. We continuously assess your condition and make adjustments to your plan as needed.
The goal is to get you pain free, and into monthly maintenance to stay that way.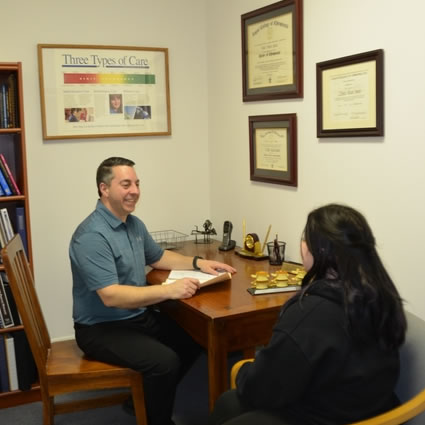 Financials
We're in-network with all major providers, including Medicare and Medicaid. We also accept credit cards and HSA plans. Our fees are comparable for the area, and we offer affordable cash rates as well.
Dr. Smith discusses your options on the first visit. We never want finances to prevent anyone from getting the care they need. Let's see what we can work out together.
Still Have Questions?
Reach out to our friendly office staff with your questions and concerns; contact us today.
CONTACT US »
---
New Patients at Fairview Park Chiropractic Center | (440) 331-9033